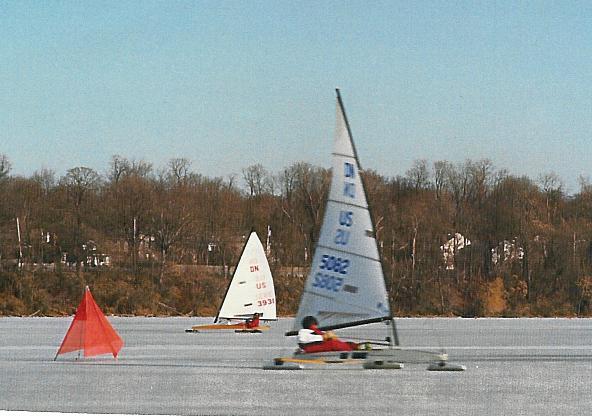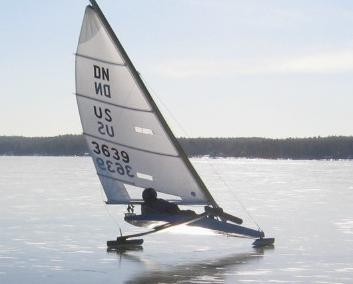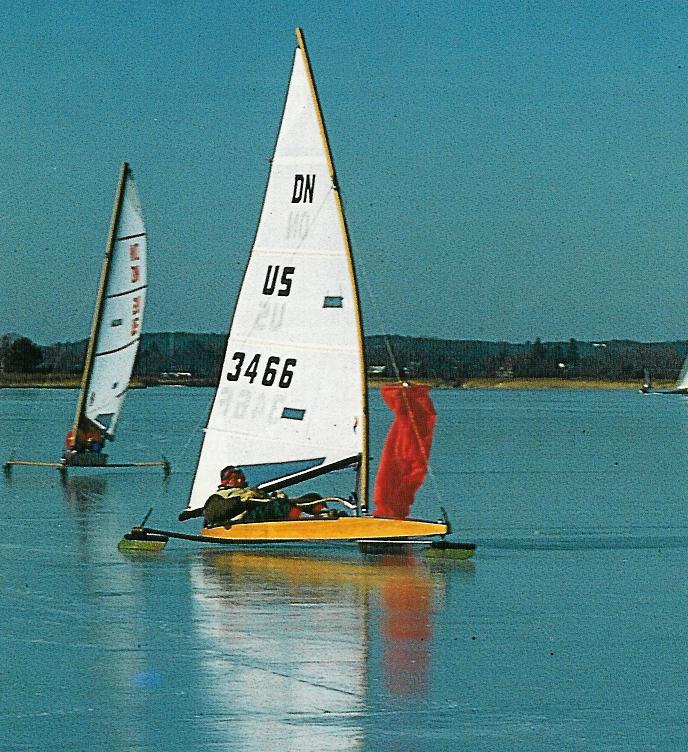 The DN Iceboat....High speed winter time fun. (C. Firmbach photo 1, NEIYA photo 2, T. Marran photo 3)
A design that came out of a contest from the "Detroit News" in 1935, at only 12 feet in length and easily home built the DN quickly became the fastest growing ice boat class in the world. Today, an international class sailed on more than 3 continents, the boat is still similar to its original design. Weeks Yacht began building DNs in 1979. For more information go to the International DN Ice Yacht Racing Association.
Weeks Yacht Yard builds and restores iceboats of all sizes and types.
Key Benefits
| | |
| --- | --- |
| | Hull weight is under 50 pounds, making it easily transportable. |
| | Beautiful sitka spruce, aircraft grade mahogany construction. Aluminum mast is standard, sails by North, Sarns hardware and insert runners. |
| | Supported by strong international class. Ice boating lakes and bays are located throughout the Northeast and Midwestern states. |
OTHER ICEBOAT WEBSITES OF INTEREST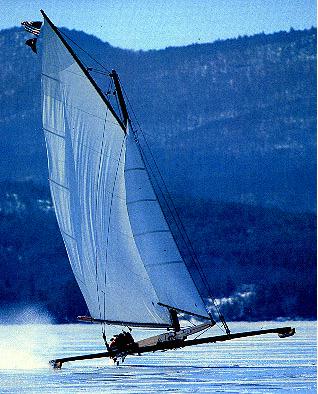 The "Jack Frost" showing off !
Henry Bossett, photo
South Bay Scooter Club http://www.ice-scooter.org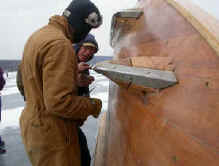 New England Ice Yacht Association http://www.concentric.net/~dn4762/idex.shtml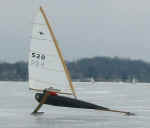 FYI :Weeks DN Pricing
| Description | SKU # | Price |
| --- | --- | --- |
| Weeks DN complete | DN-1 | $5800.00 |
| Weeks DN hull only w/ hardware | DN-2 | $3900.00 |
| Weeks DN jigged hull, plank and all materials, hdwre, etc | DN-3 | $4000.00 |
OTHER ICE BOAT WORK at WEEKS YACHT YARD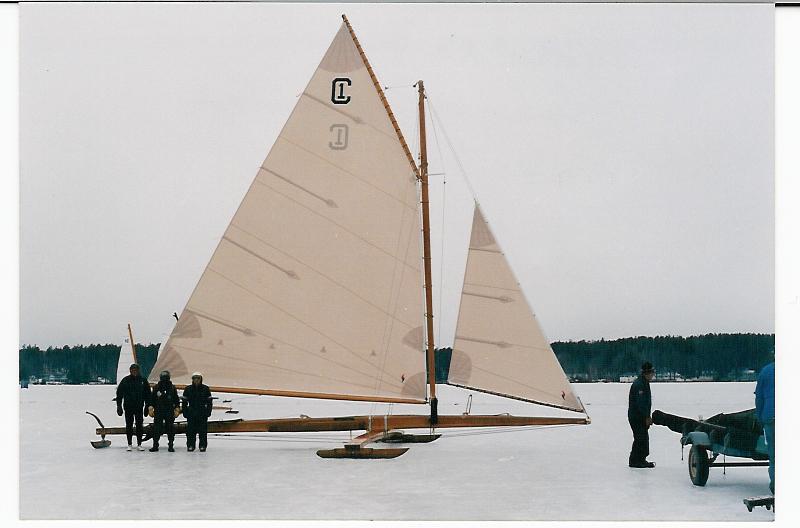 "Cold Wave" The late Reuben Snodgrass owned this classic stern steerer, restored by Weeks Yacht Yard in the mid 1990's.

| | |
| --- | --- |
| Name | |
| Title | |
| Company | |
| Address | |
| E-mail | |
| Phone | |