Weeks Sea Skiffs

Modern Wood and Epoxy Composite Motor Yachts

Manufactured by

Frank M. Weeks Yacht Yard

Building Boats Since 1898

Proudly Built in the U.S.A.

<![if !vml]>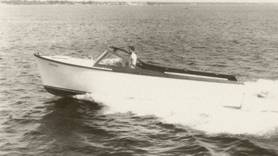 <![endif]>

<![if !vml]>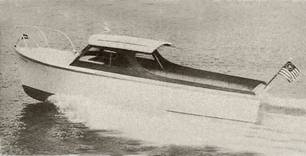 <![endif]>
---
26' Water Island Edition 26' Fire Island Inlet Edition
Frank M. Weeks Yacht Yard Inc.
10 Riverview Court
Patchogue, Long Island, NY 11772
631-475-1675 800-994-7747 toll free 631-475-6151 fax
<![if !vml]>
<![endif]>
<![if !vml]>
<![endif]>

A Passion for the Past………..A Vision for the Future
A Tradition of Craftsmanship……….A Vow of Continuity
The Unmatched Sensation of Wood on Water
"First Imagine and then Realize that All Things are Possible"
Reintroducing the
Weeks Sea Skiff
In 1954, David, Joseph and Frank V. Weeks designed the 26' Weeks Sea Skiff to surpass the highest
standards of the industry. In the tradition that their father had passed down to them they set out to design a
safe, stable and fast overnighter that displayed the finest joinery along with functional design and durability.
The Weeks Sea Skiff was originally marketed only on the local level and with the dawn of the fiberglass era,
the brothers ceased production of the craft to concentrate on the yacht repair and restoration business.
50 years later, Frank M. Weeks Yacht yard now has a national reputation as a boat builder and restorer of
fine yachts. With the thought of combining the traditions of fine wooden boat construction with the technology
of epoxy composite engineering, Brian and Kevin Weeks have decided to reintroduce the Weeks Sea Skiff
as a contemporary mix of the past and the present. The new Weeks Sea Skiff will provide you with years
of boating performance and enjoyment. Top quality craftsmanship and practical design implementation
make the new Weeks Sea Skiff the boat of choice in its category. Custom built for the 21st century, the
Weeks Sea Skiff confirms that all things are possible.
Key Benefits
Durable glass or epoxy composite 26' stable fast hull designed for Great South Bay chop.
Help us design a traditionally styled modern cockpit and deck layout.
26' trailerable or leave it in !
Fast...40 mph plus
Sleeps 2
Modern electronics, fishing rigs and amenities available
---