Weeks Sea Skiff Specifications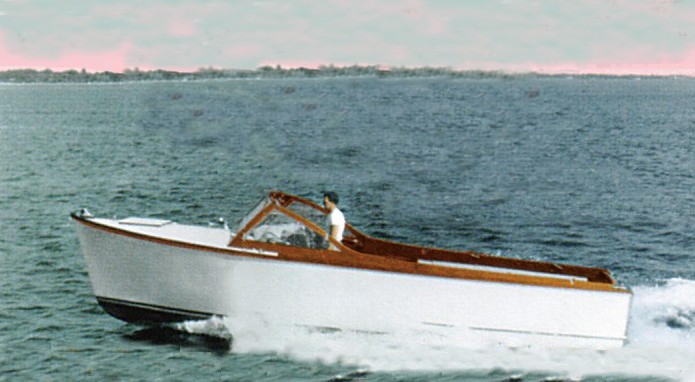 Length: 26' Beam: 9' Draft: 2'
Freeboard, Bow: 4'3" Freeboard, Stern: 3'
Head Room, Shelter Cabin versions: 6'3"
Head Room , Navy Top versions: 6'6"
Displacement: 5600 lbs.
Hull Construction:
composite epoxy engineered strip plank, mahogany veneers, mahogany plywood
bulkheads, relaminated hardwood keel, keelson and stem, composite bilge and
engine frames
Decks and Cockpit Construction:
epoxy, veneer composite with coverings and finish of choice
Coamings, Toe Rails, Cabin sides and Windshield Construction:
mahogany or choice of hardwoods or composites
Hard Top Construction:
epoxy, veneer, closed cell foam cored composite
Power Plant: Choice of 350 cu. in. fuel injection or diesel equivalent
ASK about having a 28' or larger also !