FOR IMMEDIATE RELEASE

"Yard Talk" Fall 2004
Sept 22, 2004

YARD TALK

<![if !vml]>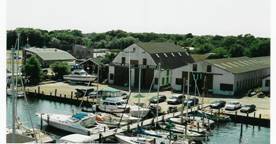 <![endif]>

Weeks Yacht Yardís Newsletter for Customers

Task Force Media Publications 2004

TELL US WHAT YOU NEED !

Too often our customers wait too long to tell us what their needs are for winter preparedness. Whether itís holding out for that last great weekend, lack of communication or even the fact that customers are unaware that we have three mechanics on staff; customers often tell us at the last minute to winterize their boat or cover or shrink wrap it. Let us know now what your needs are. We are open all winter long with a full staff and on most days can perform off season work. Let us know what you need in the off season so we can have it done in time for spring commissioning. If you tell us in May, youíll have to wait. Help us to help you . Things you should be looking for if you donít have a major project are items such as propeller wear, cutless bearing condition and other

mechanical problems that may arise.

THINGS YOU MAY NOT KNOW IF YOU ARE A NEW CUSTOMER

1. Open year round, fully staffed

2. Yard store stocked all year

3. 3 mechanics, 3 carpenters, 4 fiberglass repairmen, 3 DEC licensed bottom paintersÖ.. plus finishers, spray painters, are just a part of what makes up our staff

Many customers winterize their own boats each fall. Let us know what filters you need and how many quarts of oil and antifreeze you need for lay up. So many people do not realize that we will load the products onto your boat at your request. Just call 475-1675 or fax your order to 475-6151. Get ready for another cold winter. Winterize your boat correctly and with the correct products.

THE NEW WEEKS SEA SKIFF

50 Years Later !

Weeks Yacht Yard is in the process of finishing the last production 26í Weeks Sea Skiff hull that was produced by the yard around 1962. Maybe youíll recognize it from our mailing envelopes. The yard started building the boats in 1954. Designed by Dave, Joe and Frank V. Weeks, about 25 were produced but the beautiful boat was never converted to glass once the wooden boat era ended. Now however, with the onslaught of a new wave of classic reproductions there has been increased interest in the skiffs. The hull will be skinned over with epoxy and laminates and converted to a

composite hull. Decks and cabin tops will also become a composite construction with high end classically designed mahogany and teak joinery finished for the authentic look of the famous skiffs of the earlier 20th century. The boat will have the option of fuel injection gasoline power or diesel.

We will be looking for prospective buyers for this boat and others. These are the boats we all grew up with, learning about the local bays and coves, fishing, crabbing , clamming and enjoying our natural surroundings. If you are looking for a fun ride, or a sturdy, safe hull for fishing or day cruising, this is it. With new modern amenities ready for over nighting or picnicking in a traditionally styled boat that is reminiscent of your youth, the Weeks Sea Skiff may be just the thing. Keep in touch for updates.

ELECTROLYSIS and OTHER PROBLEMS

Are you noticing that your zincs are gone at the end of the season? Are your batteries only lasting two seasons? Is your battery charger always on? Are you having any electrical nightmares at your 12 volt or 110 panels?

These are actually very common problems, especially in boats that are older, have been rewired, repowered or have had several major editions to the circuitry. Whether your boat is wooden, glass or composite, these problems may exist and may be causing major problems. Grounding systems may very well be the problem. Wires that run through bilges can cause major problems if they are not kept up, replaced or hung and waterproofed properly. Often 110 and 12 volt systems can be confused and intermingled when rerouting wires.

Let us know if you need any advice or help in problem solving. We rewire several boats a year completely and we can usually solve any and all of your problems through the use of our own technicians or our electric trouble shooting contractor.

Wooden boats often create a different set of problems. We call it reverse electrolysis. Stray currents in bilge water caused by many of the things listed above mix poorly. Salt water, tanic acid from the oak members and a little grounding problem head right for your fittings and attack the wood causing an electrical wood contamination. Let us know if you need help.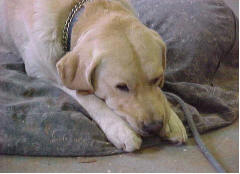 I should have had the folks at Weeks fix my boat"
OSMOSIS in the FIBERGLASS HULL
You may notice that we often strip all the paint off of the bottoms of certain boats each year. Have you checked your boat for blisters lately? Itís a common problem in aging fiberglass hulls. Gelcoat is not completely waterproof as originally thought. Water can get between the gelcoat and fiberglass cloth of your hull through osmosis. The end product are blisters: bubbles of gas and acidic water that get caught between the layers. They must be identified, removed, faired over and then the bottom must receive a water proof barrier coat before the bottom paint is applied. We can help you perform this work yourself or take on the task ourselves. Call for a price or about materials and paint removal.
-- This is the body of the announcement ...

For More Information Contact:

Frank M. Weeks Yacht Yard
10 Riverview Court Patchogue, NY 11772
Tel: 631-475-1675
FAX: 631-475-6151
Internet: briweeks@aol.com